BS Toolkit for Opera II
Reverse a Journal
This will create a Journal which is a copy of your chosen journal , with the debits and credits reversed.. You can then post it in order to reverse your chosen one. You can of course edit the new journal before posting it.
There is an option to create a journal which will re-post your chosen one. Thus you can reverse a journal in one period and re-post it into another.
On entry you are presented with a list of all journals, as follows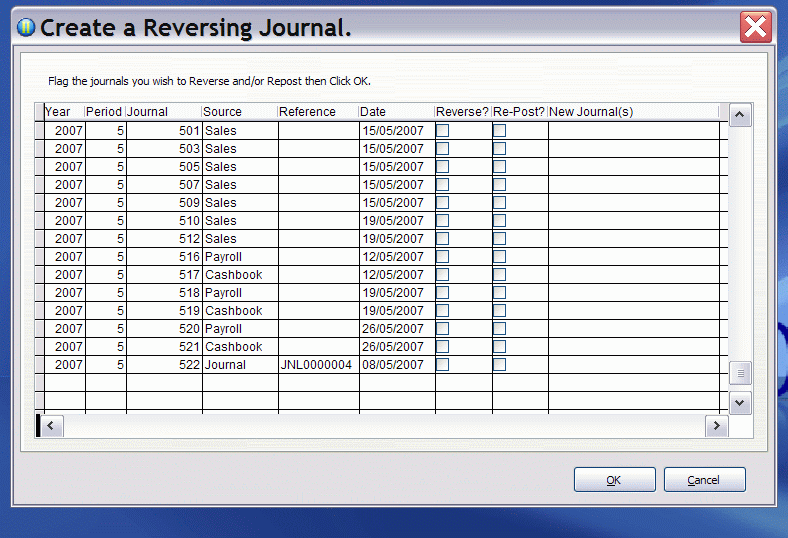 You can tick any journals(s) which you want to reverse and/or re-post then OK.
You will see that all types of Journal are available but you will note that when Cashbook is enabled, you will have to edit your new journal(s) to use a suspense account in lieue of the bank.
bs
---

To contact us
or call
01383 727409
---
42 Main Street,
Crossford
Dunfermline
Fife
Scotland
KY12 8NJ
---