BS Toolkit for Opera II
Rejig Accounts
This allows you to make wholesale changes to your Nominal Account structure.
It works by reading an Excel workbook with Old account/New Account columns
It has two phases
Phase 1

generate the Excel workbook with every account record in a row with old and new information identical

User Action

You can then modify the 'new ' columns as you need.

Phase 2

reads the modified workbook and rejigs the Nominal Ledger to match.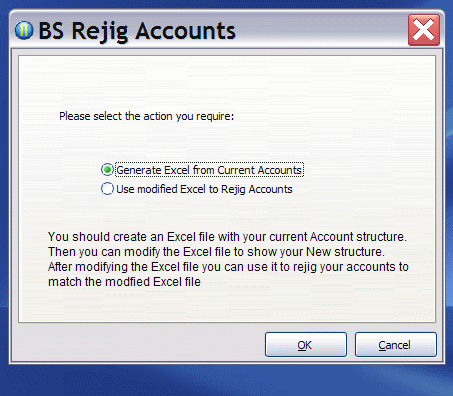 The generated Excel looks like this: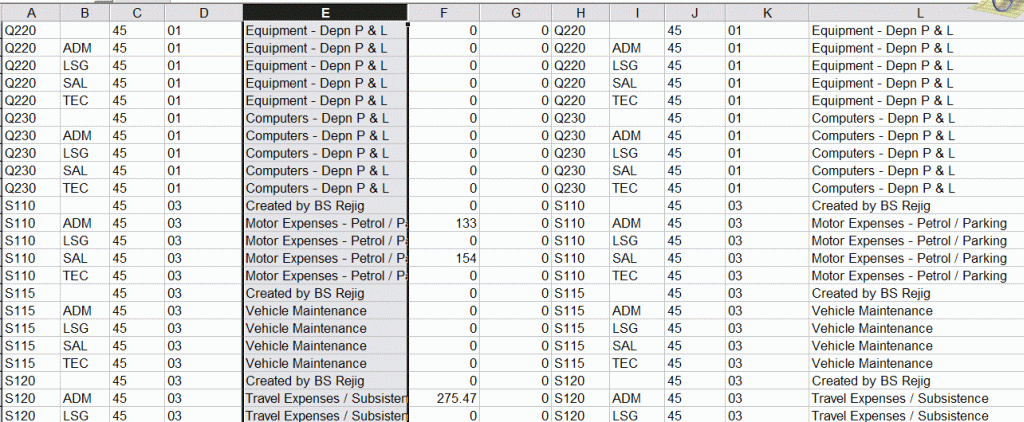 You can change anything in columns H-L and these changes will be applied in Phase 2.
Please note that 'home' accounts are created during Phase 1- see S110,S115 and S120. These are needed during Phase 2 and will deleted on completion of Phase 2 (if their description remains unchanged and nothing has been posted to them)
bs
---

To contact us
or call
01383 727409
---
42 Main Street,
Crossford
Dunfermline
Fife
Scotland
KY12 8NJ
---