BS Toolkit for Opera II
Clone a Cost Centre
This will be useful where you to a new Cost Centre and link it the same accounts as an exist Cost Centre. (e.g. add another branc). Rather than create each 'account+cost centre' individually, you can clone an existing Cost Center.
This will create a new 'Cost Centre' with as many account records as the current one.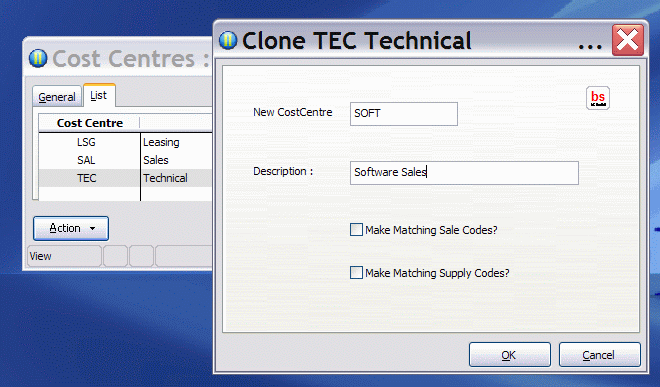 here, a new Cost Center 'SOFT' will be created in the image of 'TEC'. By ticking the boxes, new sales and supply codes will also be created.
bs
---

To contact us
or call
01383 727409
---
42 Main Street,
Crossford
Dunfermline
Fife
Scotland
KY12 8NJ
---