BS Toolkit for Opera II
Change the Year End
This allows you to bring forward your year end; it resets the period numbers, year to date totals etc.
On selecting this option you are presented with this form.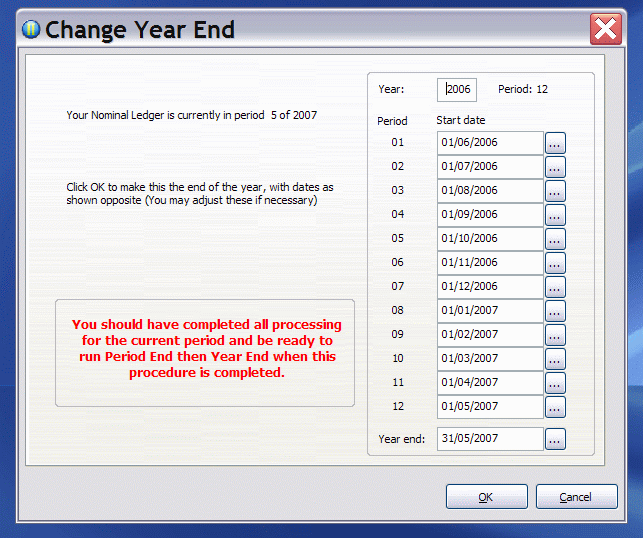 This example suggests that month 5 of Year 2006 is to become Month 12. The month end and year end dates for the new year will be as shown.
bs
---

To contact us
or call
01383 727409
---
42 Main Street,
Crossford
Dunfermline
Fife
Scotland
KY12 8NJ
---